Memorabilia
Click on images to enlarge.
If you have any Rohr memorabilia we would love to see it and include it on this website, send your Rohr photos to Sue at poole.sue@gmail.com

Thank you!
Smithsonian Institution
http://collections.si.edu/search
enter Rohr Aircraft into the search box to view 5 interesting items including a Rohr Aircraft security badge, 3 pins and a trade catalog.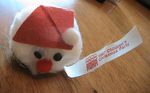 ROHR 1987 Children's Christmas Party. It was held at Castle Park in Riverside, CA. Submitted by Art Costanzo, 4/4/11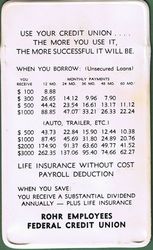 1 year anniversary Rohr Aircraft Corporation pin, Rohr Aircraft 5 year anniversary 10k gold pin with a small ruby stone, and Rohr Corporation 10 year anniversary 10k gold pin with small diamond.
(Photo courtesy of the Poole Family.)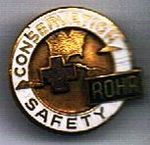 Rohr Corporation 15 year anniversary 10k gold pin with three diamonds. (Poole Family Collection)
The Rohr Aircraft Memories website is owned by Sue Poole.
Opinions expressed on these pages are not necessarily those of the site owner.
All content is ©2006-2019 Sue Poole unless otherwise credited or a vintage reprint.