Rohr Aircraft Memories Guest Book



Thanks for visiting the Rohr Aircraft Memories website. Please leave your comments by signing the guest book. Click here to view entries.
The photograph below is of a truck carrying Rohr airplane parts in Fresno, California during World War II.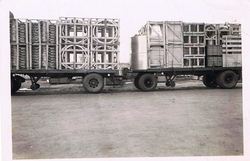 The Rohr Aircraft Memories website is owned by Sue Poole.
Opinions expressed on these pages are not necessarily those of the site owner.
All content is @2006-2016 Sue Poole unless otherwise credited or a vintage reprint.