Sandy Gutierrez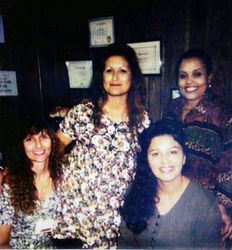 Left: Susan Breauw, Geri Woods, right Terri Atlas, and myself Sandy Gutierrez. Submitted 7/30/15.
The Rohr Aircraft Memories website is owned by Sue Poole.
Opinions expressed on these pages are not necessarily those of the site owner.
All content is @2006-2015 Sue Poole unless otherwise credited or a vintage reprint.