Rohr Aircraft Memories
Rohr Aircraft Memories


a website for Rohr Retirees and Former Employees

Welcome
Welcome to the "Rohr Aircraft Memories" website. This website project was started in the spring of 2006. The purpose of this website was to collect memories, stories, photographs and history from those that worked at Rohr Aircraft (Rohr Industries, Inc.) in Riverside, California, but it has quickly expanded to include all Rohr plants. Rohr, Inc. was acquired by The BF Goodrich Company in December of 1997 and is now known as Goodrich Corporation. This website project came about from an interest in reconnecting former Rohr employees with each other. The resulting collection of interviews and information include reflections of those who lived and worked at Rohr.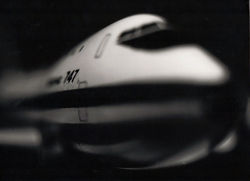 Photo: G. Popplewell private collection.
Click on the plant name below to visit that Rohr Memories site:


YOUR STORIES
Do you have a story to share? Is their someone special that you would like to see included on the website? We are looking for people who worked for Rohr or others who have Rohr stories to share. Tell us about what the life and times were like back then, what you remember from the past. Email Sue at poole.sue@gmail.com.
YOUR PHOTOGRAPHS

Do you have photographs of people or events from Rohr? We would love to include them in our website. Please email them to poole.sue@gmail.com. Please include your name, address and phone number in case we have any questions. And please provide any information that you have on the photograph, i.e.: names of people in the photo, approximate date photo was taken, where it was taken, what the people were doing, what was going on in the picture, and more.
Opinions expressed on these pages are not necessarily those of the site owner.
All content is ©2006-2022 Rohr Aircraft Memories unless otherwise credited or a vintage reprint.
All rights reserved. Unauthorized use of material is prohibited.
Contact Sue with questions or comments. Website address: rohrmemories.com