Richard "Dick" Warters
home | Arkadelphia | Arlington | Auburn | Brown Field | Cape May | Cerritos | Chula Vista | Clark | Delaware | Edgemont | Evergreen
Fairhope | Foley | Fresno | Fullerton | Hagerstown | Hamburg | Heber Springs | Huntsville | Irvine
Los Angeles | Loudenville | Mexico | Millersburg | Mira Loma | Moreno Valley
Paris | Richmond | Riverside | Rockville | San Diego | San Marcos | Sheridan | Toulouse | Washington D.C. | Winder
Advanced | Aerospace | Antenna/Marine | Communications | Computer | Construction | Material | Postal | Rail | Transit
Bibliography | Guest Book | Looking For… | Memorabilia | People | Rohr, Fred | Timeline
AeROHRcrafter | Rohr Magazine | Rohr News | News Clippings | Contact Us
Richard J. "Dick" Warters
Vice President of Engineering
Rohr Chula Vista
Dick was born on September 9, 1940 in Olean, New York. He earned his Bachelor of Science degree in aeronautical engineering from Tri-State University in Angola, Indiana. He was employed by McDonnell Douglas in St. Louis, Missouri. In 1965 he went to work at Rohr Aircraft in Chula Vista, California. In 1988, Dick was promoted to Director of Program Management. "He was responsible for Rohr's General Electric, McDonnell Douglas MD-1 1 pylon, quiet nacelle and 727 re-engining programs" (Chula Vista Star-News, April 1988). In October of 1992 he married Nancy Johnson in Lake Tahoe, California. Dick retired from Rohr in 1998 after 33 years. He passed away from lung cancer in March 3, 2007.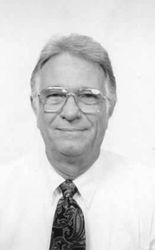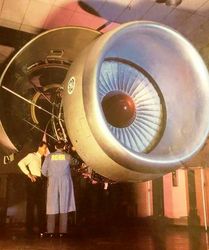 Dick Warters in mock up with a complete nacelle system.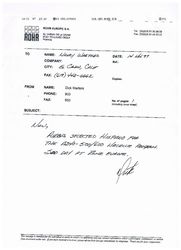 Fax that Dick sent on November 14, 1997 from Rohr Toulouse.
Fax dated September 22, 1997.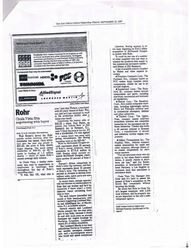 Sources:
Photos submitted by Nancy Johnson-Warters, January 29, 2017.



The Rohr Aircraft Memories website is owned by Sue Poole.

Opinions expressed on these pages are not necessarily those of the site owner.

All content is @2006-2019 Sue Poole unless otherwise credited or a vintage reprint.